About
Accounting Services of York caters to small business owners by allowing you to manage your business while we keep track of your cash flow.
We offer bookkeeping, accounts payable/receivable, payroll, electronic tax filing, and investigation/handling of government correspondence. We offer year round electronic tax filing and assistance.
Setting up a new business? Have questions? We can help. We offer a no charge consultation.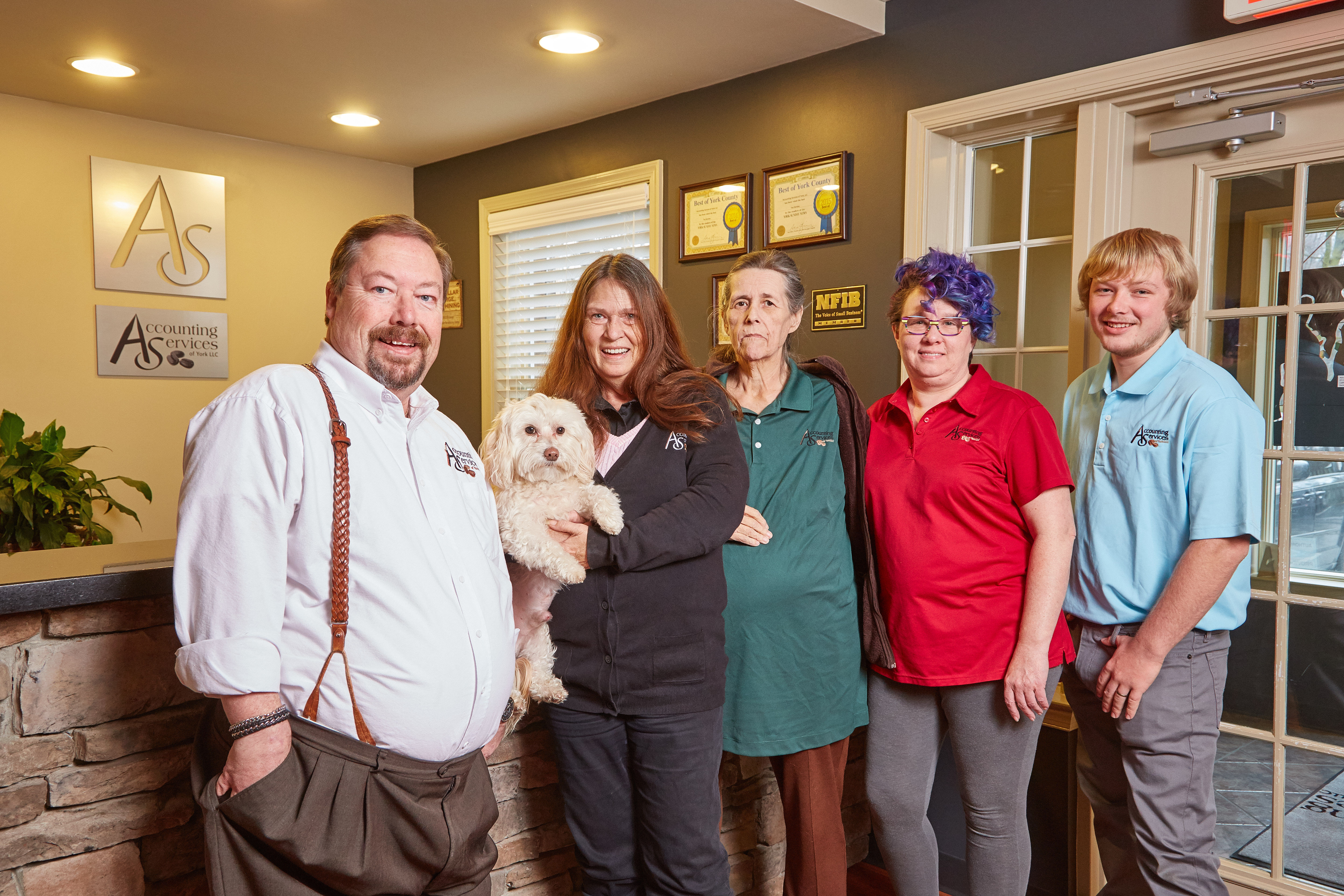 Meet the bean counters…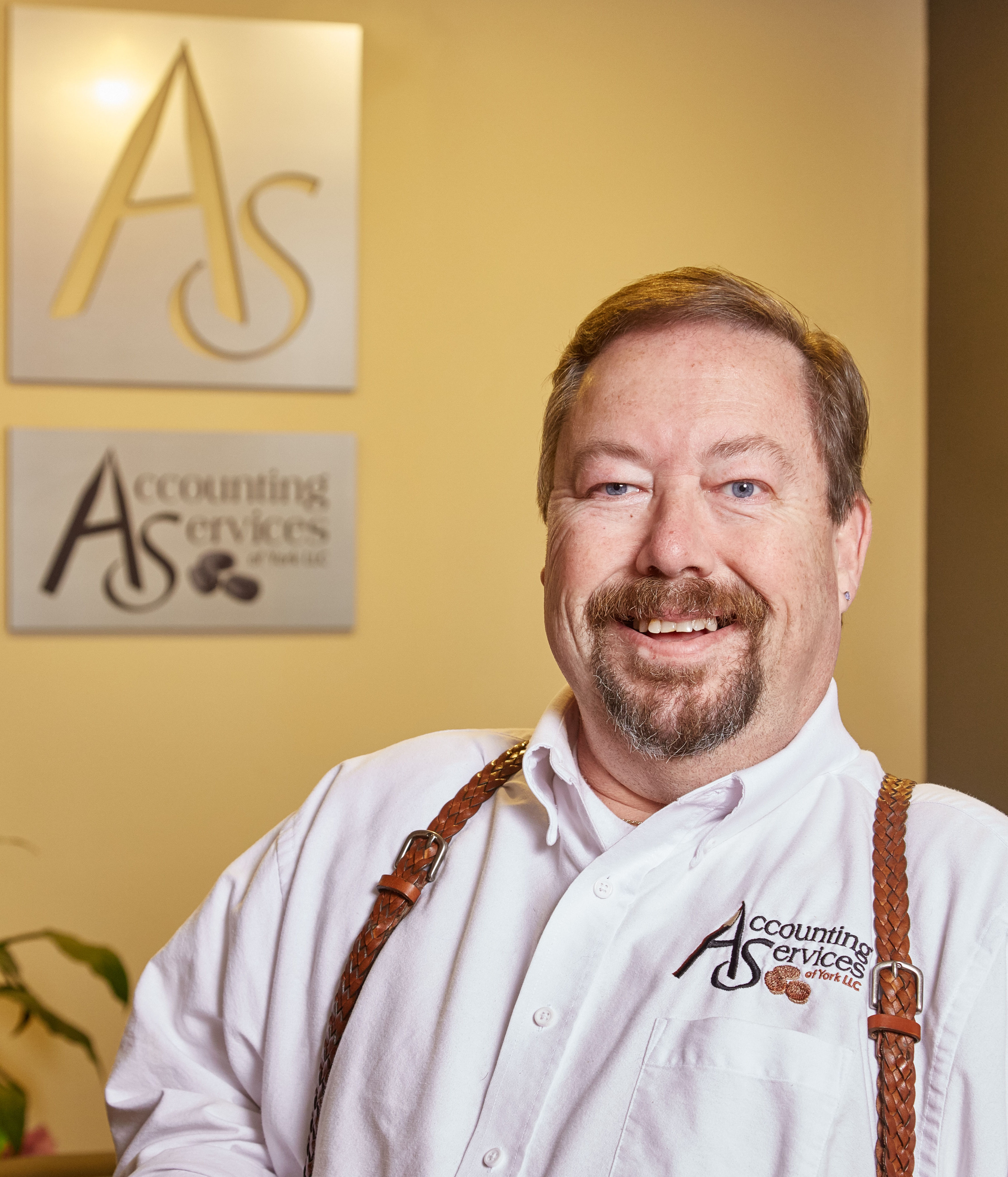 David Riggs, Owner With 35 years in business, degrees in accounting and marketing, and technological savvy, President David Riggs brings a wide range of skills to the table. His genuine interpersonal skills are one of the reasons dealings with David is so easy. David has been involved in ASY from its inception, providing timely assistance and direction with technology.David served as Vice President of Accounting Services of York prior to purchasing the company in early 2009. His first initiatives at ASY involved upgrading the firm's technology systems, tightening internet security, and modernizing in-house confidentiality procedures.David Riggs is a true problem solver. And despite the fact that he's an accountant—thus a detail-oriented individual—David manages to retain his quirky sense of humor. You'll notice this as you get the opportunity to work with him. It's a nice, albeit unexpected, trait to encounter in a numbers guy, but that's just part of the benefits of working with ASY. Previously David held IT positions with Cox Communications in Pensacola, Florida, founded and was CEO of Webmaster Publishing, and was the senior webmaster, as well as manager of IT functions, for the ehistory.com group. David serves on the board of directors for the Center of Independent Living, and The Don Clause Memorial Scholarship Foundation, and is the treasurer for both boards. As well as an active member of BNI (Business Networking International). He is currently pursuing his Enrolled Agent (EA) tax designation.
email David




Jody Blair, Office Manager/Accountant Jody is the glue that keeps us organized. A bean counter for many years, Jody started her accounting experience working in an asset protection office. Through the years she accomplished not only setting up bookkeeping and accounting for startup companies, also skilled in, personal and corporate. She says, "with my experience in construction accounting including a concrete plant, gives me a 'solid foundation' in accounting". When not counting beans and managing the office here at ASY, Jody can be found with her best friend, Baxter, enjoying road trips or camping although the winter months find her reading more than anything.

Tania Turner, Payroll/Tax PreparerTania is the colorful one in the team. Always a new hair color and a smile. In the field for over 20 years, Tania is a graduate of the consolidated school of business, with a degree in computerized accounting. When not preparing payrolls and/or preparing your tax returns, Tania is a member of BNI York 2 and keeps busy with 2 kids and a grandson, and has the hobby of a side job as a Pampered Chef consultant for the last 13 years.

Austin Riggs, Front Desk Austin is the newest member of our team and is David's son. Austin is learning the ropes from the ground up. He will be managing the front desk as our Admin Asst while he earns his accounting degree and helping Jody with bookkeeping. Austin is married to his lovely bride Gloria. When he isn't at work he enjoys performing with Up in Flames, a fire troupe. Austin Performing

Lavonda Miller, Payroll Manager Lavonda prepares payroll and accounts payable. She's there at the crack of dawn every day making sure your checks are taken care of… before you've even brewed your first cup of coffee! Lavonda has been with ASY for almost two decades and recently helped us earn the "Best in York" award for Payroll 3 years in a row. She is a payroll Goddess, knowing every little percentage, law, change and dealing with the taxing authorities on a regular basis so you don't have to!

Shawn Hain, Tax Preparer is ASY's newest family addition, joining us last January for tax season and returning for 2017 tax season. We welcomed Shawn's experience having done tax preparation professionally for over 10 years and all the BS on his resume; both the BS in Accounting and also a BS in Business Administration. We learned he could also achieve a BS in charm because of his need to be sure all clients understand how the numbers work and no question goes unanswered. He is a busy man with two adult children and his grandchildren. Shawn's favorite hobby is visiting wineries with his sweetheart

Baxter, ASY Mascot Baxter is the quiet one of the team. You can find Baxter sitting at Jody's feet patiently waiting for a visitor to pay him some attention. Baxter has been with us for a year. When he is here Baxter enjoys watching Jody count the beans or read a good book.

Galen Riggs — Retired Founder
As founder of Accounting Services of York and its president from 1987 to 2008, Galen created and developed a thriving business. His managerial and leadership skills are at the heart of the company's remarkable success with long-term relationships, both with employees and customers. Galen's experience with the transportation industry have given him insight into the challenges over-the-road drivers face. His innovations in this field include designing and implementing a new equipment leasing system as well as an improved fuel program that saved his employer $100,000 and $25,000 per year, respectively.Another strength of Galen's is his forecasting skill. Drawing from real-world experience, Galen provides cost analysis and lease negotiation services to ASY clients in addition to its other offerings. Automating his clients' procedures is one more way that Galen helps companies track costs and save money. A public accountant, Galen holds a B.S. in Business.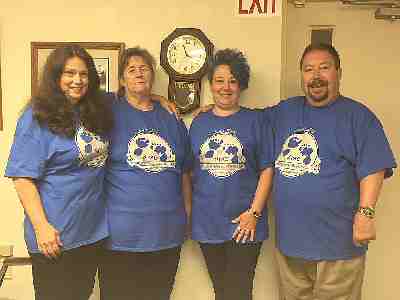 AMC Awareness Day. June 30, 2015